DEADLINE TO SUBMIT YOUR ARTWORK IS APRIL 18TH
The nerds are invading the Orlando Museum of Art on May 6th and I want you to join us.
In the 21st century with the emergence of social media and advancements in technology, our culture has shifted substantially in the past 20 years. The nerds of the past are now the scientists, engineers and billionaires of today. How we view nerds is different and who we view as a nerd is different. Being a nerd is mainstream now… its cool.
Answer the call for artists to express what being a nerd looks like in the age of popularity.
The deadline for entry is April 18th at 4 p.m. Works will be on display at the Orlando Museum of Art from May 4 – 6, during museum hours. We will be hosting a special event at the museum as part of the 1st Thursday series on May 6th between 6– 9 p.m.
Be there and be square,
Ricardo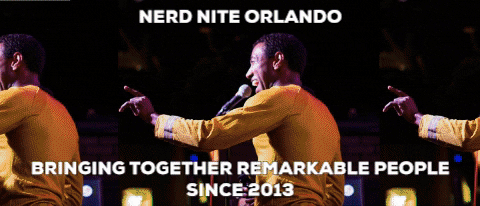 March 14th is now NERD NITE DAY in the City of Orlando.